Member site plugins offer useful functionality for individual member sites. Installing a plugin here makes it available for members on the plugins page of their site dashboard.  Like Community Features plugins, Member Site plugins are offered as part of the CBOX OpenLab package but are not activated by default during initial installation. They can always be activated or deactivated later as described in the Member Site Plugins section under Configuring CBOX OpenLab.
Anthologize
"Grab, Craft, and Publish" with Anthologize: this powerful tool lets members "grab" blog posts from a site or from an RSS feed, "craft" their chosen content into a single document, with a title page, table of contents, and chapters, and "publish" it in one of five digital formats, including PDF and ePUB.
PressForward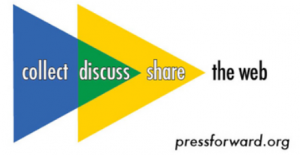 PressForward "provides an editorial workflow for content aggregation and curation within the WordPress dashboard. It is designed for bloggers and editorial teams who wish to collect, discuss, and share content from a variety of sources on the open web."
WP Grade Comments
The WP Grade Comments plugin allows instructors to leave private comments and grades on student posts. Once activated on a course site, admins will see options to make a comment private and/or include a private grade on a post. Only the post author and site administrator will be able to see the private comment and grade.  The plugin also creates a "Grade" column in the Posts section of the Dashboard, which allows for easy viewing of all grades assigned to posts.