CBOX OpenLab is a newly-released version of Commons In A Box (CBOX) modeled on The OpenLab at City Tech, an open digital platform for teaching, learning, and collaboration created for New York City College of Technology, CUNY. City Tech's OpenLab has been used by more than 25,000 students, faculty, and staff since its launch in Fall 2011. Visit the OpenLab to see it in action and learn more about the project.
As people start using CBOX OpenLab we will update this showcase to share their work. Contact Project Director Matthew K. Gold (mgold@gc.cuny.edu) and Associate Project Director Charlie Edwards (cedwards@citytech.cuny.edu) if you would like us to highlight your project here.
BMCC's OpenLab is an online platform where the College's students, faculty and staff can come together to learn, work, play, share ideas and build community.
We're proud to be part of an educational community committed to open source technologies.
Funding: The OpenLab is made possible in part from the Digital Pathways Project grant #p031C160132, funded by the US Department of Education's Office of Post-Secondary Education, Hispanic-Serving Institutions STEM Program.
Membership: Spring 2019 is the first semester the OpenLab is available. While it is open to the public for viewing, initially membership and the ability to create content will be limited. As the platform matures it will eventually open to the entire BMCC community.
Need More Information? Visit the Contact Us page or Email us for more information about the OpenLab.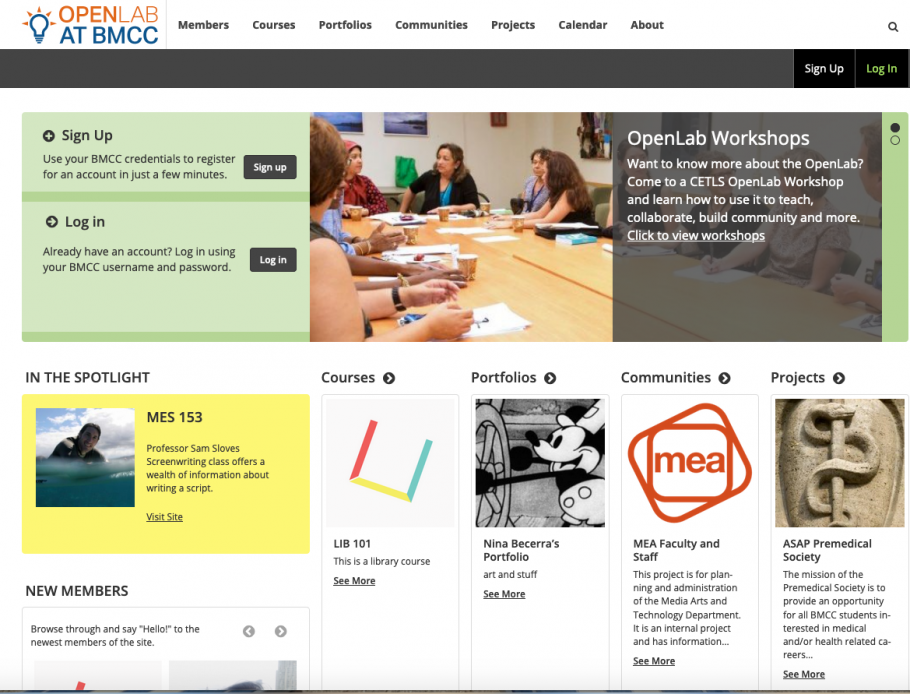 "This is a site for global educational exchange for students, faculty and staff at UB-North. It is currently under construction, and being piloted by Dr. Sally Everson (administrator) for an ENGL 119 course to be given in Fall 2019 at the University of The Bahamas-North (UB-N) campus in Freeport, Grand Bahama, THE BAHAMAS. Students in this course will collaborate with students in Dr. S. Deniz Gokcora's ESL 095 course at the Borough of Manhattan Community College (BMCC) in New York City, USA.
"The plan is for this site to continue to grow as new global exchanges are made between the faculty of UB-North and other partnering institutions or organizations. Right now this is being web hosted on a professional shared-hosting account with Reclaim Hosting, but the goal is to secure funding to move this to a dedicated server hosting account once it has been scaled up."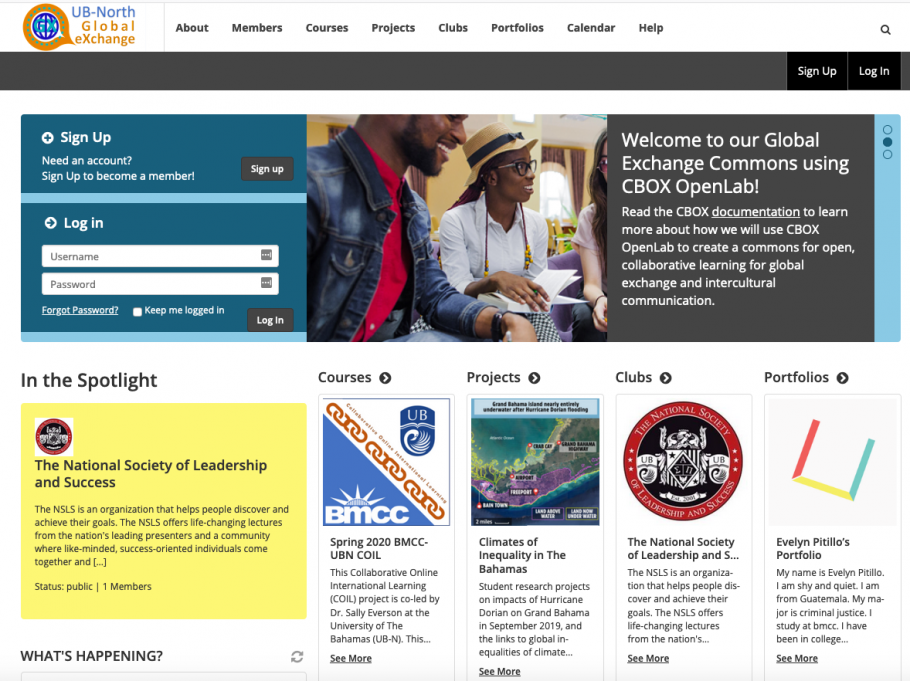 We acknowledge and give honour to the Secwepemc—the ancestral peoples who have lived here for thousands of years—upon whose traditional and unceded land Thompson Rivers University is located.