To access the CBOX dashboard, go to your WordPress dashboard, and scroll down to the CBOX tab: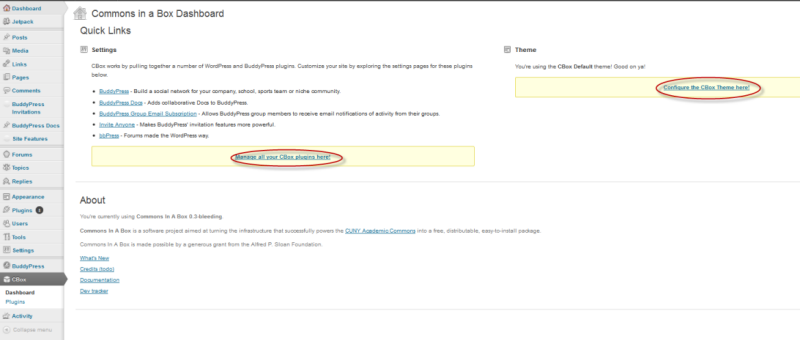 Plugin Management
To manage your CBOX plugins, click on the hyperlink circled in red above, called "Manage all You CBOX Plugins Here."  You should see a screen like the one below.  Here you can activate or deactivate recommended and optional plugins, and manage their individual configuration settings.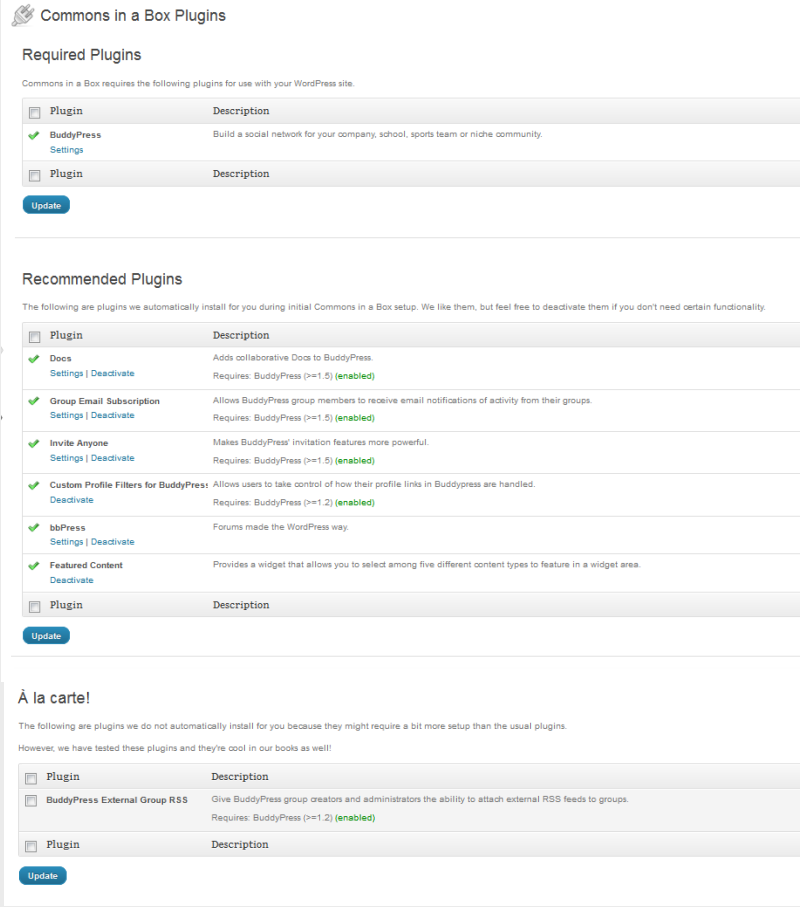 CBOX Theme Management
Click on "Configure the CBOX Theme Here" to manage the CBOX default theme.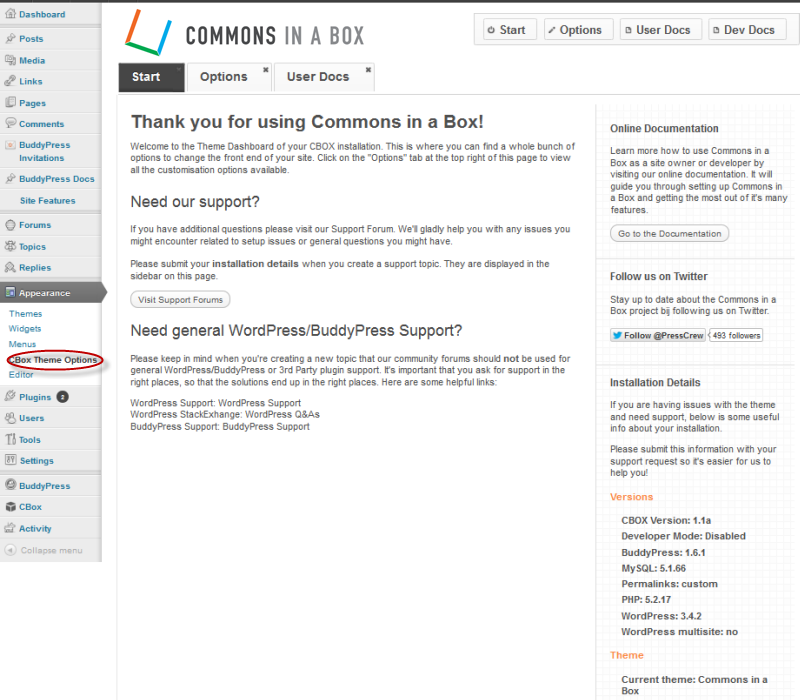 The screenshot below shows just some of the configuration options that the theme offers.  See "Themes" for more information about the CBOX theme.